4 Common Concerns of New Physicians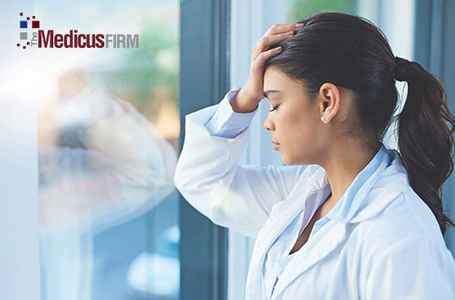 New physicians have numerous things to worry about and so many decisions to make as they are beginning their careers. This time of uncertainty can be an overwhelming experience without someone to give guidance. Below is a list of four common concerns of new physicians, and some expert insights into them:
Compensation: With increasing medical school costs and overall cost of living, compensation is one of the top concerns for new physicians. But according to a report by the Medical Group Management Association (MGMA), physician compensation is on the rise. The most recent report shows steady increases in the median guaranteed compensation for newly hired physicians between 2017 and 2018. In fact, the report states that total compensation among all physicians has increased at a rate of 7% to 11% over the last five years. Also, signing bonuses and stipends are very important to new physicians; so much so that they are both becoming standard parts of offers instead of additional perks.
Medical School Debt: With medical school costs averaging over $200,000, medical school debt is a huge concern for new physicians. Repaying that kind of debt can take decades. Fortunately, with the demand for physicians increasing, some employers are offering loan repayment programs to retain young physicians according to The Association for Advancing Physician and Provider Recruitment (AAPPR). Additionally, there are multiple Federal and State programs physicians can take advantage of if they are open to working outside of metropolitan cities.
Geographic Location: One of the first questions that residents ask when discussing full-time opportunities is where the position is located. In fact, 32% ask about income, and 31% ask about location. 47% of resident physicians say that they want to be in a major metropolitan area while only 1.1% want to move to a rural location. However, geography doesn't always align with their other needs. Major metropolitan areas may not offer some of the incentives rural locations offer such as loan repayment. This is one reason why physicians accepting positions in rural locations has trended up for the third consecutive year.
Work Life Balance: In years past, it was easier for a physician to separate their work life and their home life. While in the office, there was little interruption from the physician's personal life, and while away from the office, they had little interruption from family and leisure activities. Now that technology has made physicians more easily accessible, there are more and more interruptions calling them back to work. Each physician should decide what balance means to them and set boundaries to help maintain that balance. This means examining patient volume expectations, call schedules, and number of days working. When seeking employment, asking clear questions about expectations will make sure that the new role will fit within these established work/life boundaries.
The Medicus Firm has been helping hospitals and physician groups meet their physician recruitment needs since 2001, and we have been named Best of Staffing Client Satisfaction six times in the past eight years for our exceptional service. Let us help take the worry out of your physician search today.