4 Tips for Seamlessly Integrating A New Physician to the Team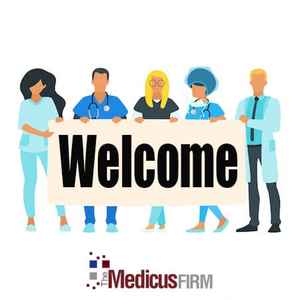 You've gone through the necessary recruitment steps to bring in someone new to your organization - reached out to interested candidates, interviewed a selected few (maybe multiple times each), identified the best one and extended an offer. They've accepted the offer and begin in a matter of days.
It's great and exciting for all parties involved to have a new member or members joining the team. There are some key things to remember, though, as you integrate a new person into the organization.
Be transparent: During the interview and offer process, your organization's culture should have been made apparent. It's imperative to make sure that culture is presented and leaned on as the new physician can easily recognize how things are within the organization. You want this person to feel welcomed and accepted, so making sure everyone is on the same page to extend that welcome can go a long way.
Listen and learn: Inevitably, there's going to be questions asked. Most of them are going to center around the former point (culture) and the way things are done around the practice. A healthcare organization should be amendable to an outsider's perspective and the possibility of adding new methodologies or ideas to broaden the culture.
Simplify the onboarding process: The red tape that accompanies someone new coming on board can be burdensome to that person. See if all that paperwork can be handled ahead of time so this new person can spend as much face time with his or her new colleagues and hit the ground running.
Remember they are new: While there was a void in the organization and you probably needed this new physician the day before there was an opening, remember to not rush them through everything early in their tenure. Physician burnout can be a real problem, so let them get acclimated to the organization, their colleagues, potentially a new city and a way of doing things. Being their support system early on can go a long way to building a lasting partnership.
These tips are simple yet impactful to get your new physicians off to a great start. Allow them to ease into this new setting and develop their own routine – it's a learning opportunity all around and should benefit everyone involved.