4 Ways to Boost Physician Retention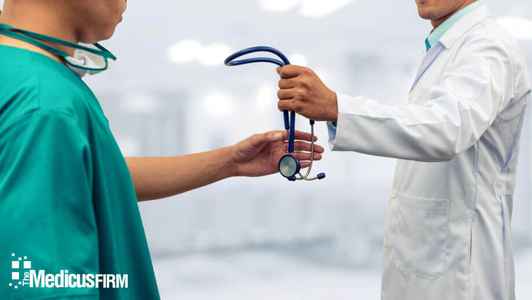 The job market for physicians is sizzling right now. Effectively, there is so much demand (openings) and so little supply (physicians) that a great number of physicians that are currently employed are receiving dozens of solicitations from recruiters.
It's safe to say that it's up to healthcare organizations to step up their collective game to retain these talented physicians. And there are a number of avenues that organizations can pursue to help keep their current staff. Here are five ideas to try out:
Invest in nurses: Research suggests that if a healthcare organization invests into programs that value excellent nursing, the impact is supremely wide and beneficial. Chief among them is the association between top-notch nursing and physicians' elevated performance.
Building culture: If you want to keep physicians around, the culture of the entire healthcare organization should be a priority. One way to achieve this is to do away with the traditional hierarchies to instead focus on physician experience as a caregiver. This would include fostering collaboration across cross-functional teams and keep communication avenues flowing.
Be flexible: Policies can become long in the tooth and potentially cause physicians to look for greener pastures. This could be as simple as relaxing the dress code a bit, allowing dogs into the office, which has shown to boost morale, and providing a great work-life balance, especially for the younger generation of incoming physicians.
Too much tech: While it's imperative to keep systems up to date, there's a fine line to walk when it comes implementing new technology within an organization. It's been reported that some organizations have bogged down the caregiver experience with so much technology that it undermined their engagement and satisfaction. The key is to pool ideas from those that use it to see how technology could better serve their purpose.
These are just some of the many options organizations have to help retain their biggest commodities. Sure, some turnover is to be expected, but if left unaddressed, there could be a wholesale set of changes to the staff that will undoubtedly cause more issues in the long run.