6 Tips for Hosting an Effective Physician Interview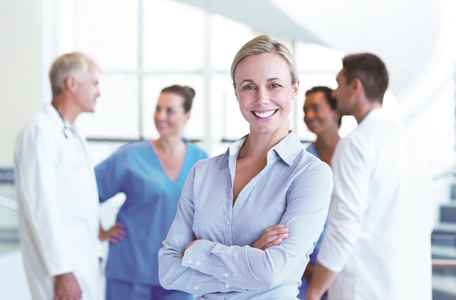 Congratulations, healthcare employer! You have confirmed a physician interview for your search. That is an accomplishment worth celebrating. So, now what? The on-site interview is a vital opportunity to help the physician see what a great medical career you can provide... how do you make sure to get the best results from an interview?
Plan a detailed interview itinerary: Think through your interview agenda from the physician's point of view from beginning to end. What is most important for the physician candidate to learn from this trip to your community?
Travel arrangements – Does the physician or any family member have any special needs or unique travel preferences? Be sure to scope this out ahead of time. Also, are there any food allergies or menu requirements to plan around for any meals you are providing during the visit? Additionally, a welcome basket in the room is a nice added detail, so that the physician has something to help unwind from the travel upon arriving to the hotel.
Include the family – don't forget to pay special attention to family members and related details during the on-site physician visit. Make sure to understand which deciding factors are most important to the physician's partner and family, and plan accordingly. If the physician's kids are interested in extra-curricular activities or sports, arrange a meeting with a coach, teachers, or other students, for example.
Have fun – in addition to the official meetings and more formal part of the physician interview, be sure to include some recreational activities too. Whether it's a round of golf, a hunting excursion, or a trip to a museum, park or mall, be sure to incorporate some of your community's amenities into your on-site visit. Not only will this help showcase your community and provide a taste of the local lifestyle, it will allow you and the other physicians on staff to get to know the interviewee in a more casual, relaxed environment.
Choose interview participants wisely – which staff physicians and administrators should participate in the on-site interview and meet the candidate? If possible, be sure to include staff physicians who may have some things in common with the candidate, as well as other people who have relocated to the area from elsewhere, so that they can answer questions about the move and transition to the community. Include physicians who are most interested in bringing on the new physician, and who will help you provide the most positive, welcoming, and comprehensive perspective.
Extend an Offer – If the visit goes well, extend an offer before the physician leaves. If necessary, you can make it contingent upon final referencing, but at least have a draft contract ready to go – otherwise, you are wasting valuable face-time with your candidate. Follow up again soon after the interview to reiterate your interest and answer any questions about the offer.
If, for some reason you are unable to extend an offer or share the contract on the visit, be prepared to offer one within 72 hours at the most. This is the window of time during which you have the greatest opportunity to make an impact on the physician's decision before other competing employers begin whittling away at the physician's interest in YOUR opportunity.
In sum, be sure to roll out the red carpet for physicians when they come to interview, and pay attention to details. The small, extra thoughtful touches go a long way in the interview process. Physicians want to know that they are needed and wanted in a community, and a well-planned interview will help them envision their new life in your community working at your health system. Lastly, listen to the physicians who are turning down your offers, as they are valuable sources of information moving forward with your recruitment efforts. If you leverage the feedback from physicians, and incorporate it into future interviews or offers, you should see your placement rate improve.
Of course, there's much more involved in planning and executing a physician interview that results in a hire and a signed contract. For more detailed guidance specific to your opportunity, talk with your recruiting consultant at The Medicus Firm.
More about: