Explaining Common Physician Compensation Models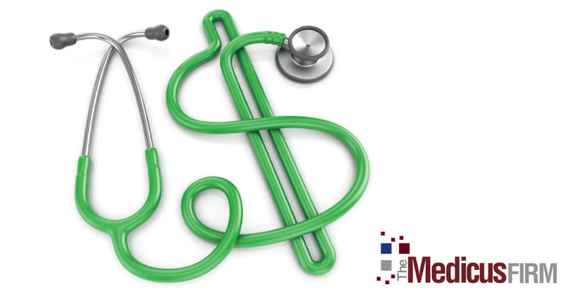 The job hunt is an overwhelming experience for everyone from a new physician seeking their first job to an experienced physician eager for a change. Contract negotiations are particularly confusing with many different compensation models to consider. Each model has unique advantages and disadvantages. Understanding how different models work helps physicians determine which works best for them and narrows down employment options. Here is a summary of the most common models:
Straight Salary Model: In a Straight Salary model, salary is agreed on and is always the same. This model gives physicians a sense of security. It is also the most predictable compensation model. This model is common for large practices and is often attractive to new physicians. However, without incentives, motivation to produce beyond the minimums associated with the salary threshold may not exist.
Salary + Incentive Model: A Salary + Incentive model augments a base salary with incentives based on factors like patient satisfaction, personal productivity, behavior, or a combination of different factors. These incentives encourage physicians to provide a higher quality of care, see more patients and help reduce costs with the security of a guaranteed salary. Physicians must understand all the metrics involved in the incentive structure.
Equal Shares Model: In an Equal Shares model, all money after expenses is divided equally among physicians. Paying physicians after expenses discourages the overutilization of resources. This model is based on the premise that all physicians are equally skilled and motivated, so it may not work with new or less experienced physicians. More productive physicians may not see a reason to do more, and less productive physicians may thrive on the success of the more productive ones. This model is most common with single-specialty groups with physicians at similar levels of experience. It is the least prevalent model currently in the market.
Productivity Model: In the Productivity model, a physician is compensated on a designated percentage of billings or collections that he/she brings into the practice, the number of patients seen, or they are paid based on the resource-based relative value scale (RBRVS) units assigned to procedures or patient-visit types, also known as a work RVU model. This model encourages and rewards extra effort from physicians and gives them a feeling of ownership in the practice. However, this creates a competitive environment that may not be appealing to all physicians. It can also be very complicated because factors including how quickly payment is received, patient mix, and percentages of insured and uninsured patients must be considered.
The Medicus Firm has grown into one of the largest physician search firms in the industry through excellent client satisfaction, employee engagement & retention, and industry stewardship. Our industry experts have successfully recruited to a wide variety of locations and settings including rural, mid-size, and metro areas, academic, private practice, and employment opportunities, making The Medicus Firm among the most knowledgeable, effective recruitment teams in the industry.
Personalized service is part of our ongoing commitment to serve our clientele. Your recruiter will work by your side to help walk you through your job search process until you achieve the desired result and success. Please contact us at 800.260.4242 to learn more.