Exploring New Opportunities? What to Know When Working with Recruiting Firms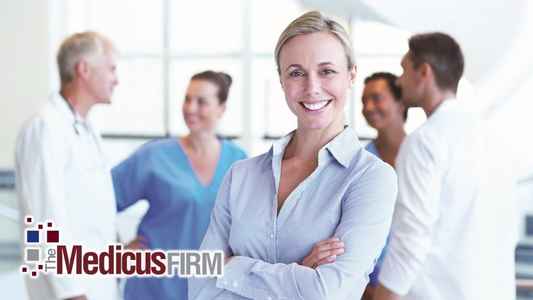 If a provider has never worked with a recruiting firm, they will not know what to expect. They may wonder why they need a firm, how a recruiting firm can help them, and what those services will cost. To help address some of these concerns, we have examined a few of the most common questions that providers have about working with recruiting firms.
Do all recruiting firms work the same way? There are two main types of recruiting firms – contingent and dedicated (or retained) search firms. Regardless of the type of recruiting firm, the industry's standard practice is to be compensated for services by the facility and not the provider candidate.
As common practices, contingent firms have not met with the facilities in person and are paid only if a provider accepts a position with their client. This means they have no firsthand knowledge of the opportunity and this could lead to gaps in important information. Also, contingent firms will send a provider's CV to multiple facilities to increase the chances of their candidate being hired. While this approach can provide quick exposure to the job market and be efficient for covering a targeted geographic area, it may cause less confidentiality in the search process for candidates.
A dedicated search firm partners with a facility and spends time in their community with providers and administrators to fully understand every nuance of a position. This often includes taking tours with local realtors and learning about schools and neighborhoods. This time spent on-site gives insights beyond what is included in a job description and on the internet. With this direct knowledge, a recruiter with a dedicated search firm can find an ideal candidate that not only fulfills the facility's needs but also achieves the candidate's professional goals, creating a win-win situation for both the facility and the provider. "We know how valuable everyone's time is, and we streamline the process," said The Medicus Firm Recruiting Principal Jeremy Geer. "We know what they want and are looking for, and it's our job to match those desires with candidates to ensure a quality fit and smooth process."
What information can a recruiter provide about an opportunity? Some providers believe that connections with different facilities will give them all the insights they need to find a new position. They might also believe that they can use those connections to contact facilities directly. However, recruiters can provide additional information about the opportunity that colleagues or friends may not be able to provide. Aspects like compensation, market trends, new practice structures, and ways provider services are being delivered are different in every area and it is an ever-changing landscape. "In addition to market data, a recruiter will be able to give you behind the scenes information from a very different viewpoint than the facility may present; this could be politics within the practice, reasons for contract delays, or any number of items," said Matthew Smeltzer, Recruiting Senior VP at The Medicus Firm. "A great recruiter is almost like a personal concierge – able to get answers for you in a timely manner." Plus, when a facility engages a dedicated search firm, they know that the candidates coming from the firm will be fully vetted for the position and the team, so these will be the first candidates considered.
How can a recruiter help beyond presenting practice opportunities? Some providers may think that recruiters want to place providers as quickly as possible so that they can get paid. Reputable recruiting firms pride themselves on their customer service scores, and high scores are only obtained by placing providers that are well qualified and well prepared for the position. Candidates could find it helpful to ask recruiting firms for any third-party customer service scores or rankings to learn if the firm is reputable. "We can help to ensure you know what areas you can best accentuate about your skills and abilities to put your best foot forward that may be the difference in your receiving the offer over other candidates that were not as adequately prepared," says Nolan Smith, Recruiting Principal at The Medicus Firm. If the candidate is selected by the facility, recruiters will help with contract negotiations. Recruiters can help manage reasonable expectations on both sides acting as a mediator. This can prevent back and forth negotiations from causing tensions between the provider and the facility. "As recruiters at a large firm, we have the collective experience of thousands of offer negotiations to draw from for consultation with candidates and facilities," said Mark Sayegh, Recruiting Principal at The Medicus Firm. "It is an extensive and valuable free resource that should be leveraged."
Why do recruiters ask so many questions? One of the most important things that a recruiter can do is ask questions and listen. Recruiters should not only get to know the candidate, but also learn about their family, their preferences on things like location and call schedules, and most importantly, their feelings about their current situation and their reasons for looking at other opportunities. A recruiter should also always be transparent with candidates about things like compensation and why the facility is recruiting. "We work with our opportunities on compensation structure, schedule, quality of life, quality of practice, retention, process, efficiencies, and more," said Josh Hunt, Recruiting Principal at The Medicus Firm. "Therefore, we are ultimately an extension of the facility, but when we recruit, we also have the provider's best interest at heart because we pride ourselves on finding long-term fits for both parties we work with." When a candidate and a recruiter have completely open and honest communication, they will be able to place the candidate in a setting that satisfies both the facility and the provider. "A good recruiter will remember that a human being is on the other end of the phone," said Jared Vaughn, Recruiting Principal at The Medicus Firm. "And if the opportunity is just not going to be a good fit, the recruiter should help you come to that decision and offer any assistance they can to help you secure a more ideal position for you and your family. If you do not get that type of service, you should terminate the relationship."