How Facilities Can Stand Apart While Recruiting A Physician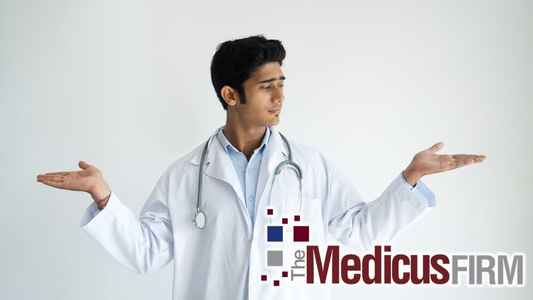 Competition for physicians between rural and metro areas has become intense, primarily because of the growing physician shortage. Compensation offered by facilities in both areas is more equal, and both are offering additional incentives including stipends and student loan help. With compensation and benefits becoming more similar between the two areas, what can facilities do to differentiate themselves?
Even when compensation and benefits packages are similar, having a defined workplace culture can help a facility stand apart. The culture of a facility shows its values, traditions, and beliefs. According to a Huffington Post article titled "6 Essential Aspects of Workplace Culture," having a defined company culture is the best method of attracting and retaining top talent. Company cultures are becoming one of the biggest deciding factors when people are choosing their employers. Companies with strongly defined company cultures are 25% more likely to grow rather than stagnate or decrease (1). A Forbes article titled "What is Company Culture, and How Do You Change It?" lists four key areas to focus on when developing a company culture:
Clarity of purpose: Helping employees feel what they do matters
Employee engagement: Empowering employees to fulfill their roles
An environment of trust: Counting on co-workers to pull their weight
Continued learning: Helping employees continually improve themselves

(2)
No matter if a facility already has a defined workplace culture or if it has recently developed one, it needs to be shared with potential candidates. Social media is an essential tool to highlight the company culture and attract physicians that fit. One of the strongest advocates a facility has is its employees. Employee spotlights can be done through articles or videos which can be shared through the facility's website, Facebook page, and LinkedIn page. In these spotlights, employees can share why they enjoy working for the organization and serving the community by focusing on the mission and values of the organization. Regularly engaging with the community through health fairs, speaking engagements, and other programs can also help show how a facility supports the area. These activities should be shared on social media as well (3).
Once the defined company culture and social media have attracted a promising candidate, it is crucial to have a quality onsite interview. Facilities should remember that it isn't the expense that creates a quality onsite visit. What makes a quality onsite interview is tailoring it to the physician, the physician's spouse, and family. Before the interview, facilities should learn about the physician's interests and about what activities the family enjoys doing. These interests and activities are used to create an engaging visit for the candidate. Onsite interviews should also acclimate the physician to the culture, community and focus on the social aspect. A key component to keeping an onsite about cultural fit is ensuring that nearly all business aspects of the opportunity have been covered before the onsite. The onsite interview doesn't have to be expensive to be successful, but it does have to be personalized.
Attracting top talent doesn't require spending exorbitant amounts. By using resources it already has, a facility can promote its company culture to find a candidate that fits, and then tailor the onsite interview so the physician can picture thriving in the facility and the community.
Sources:
6 Essential Aspects of Workplace Culture, Huffington Post
5 Ways to Use Social Media to Show Off Your Practice Culture, Ascendo Resources