How Healthcare Organizations Can Relieve Physician Burnout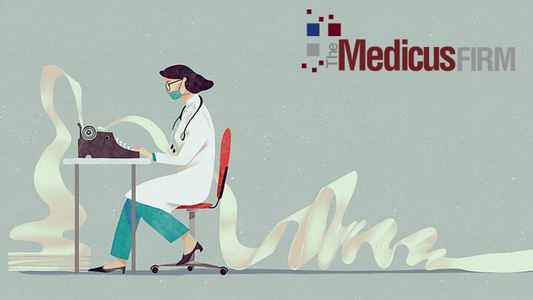 It looks as though the pendulum is swinging back in the other direction when it comes to physician burnout. While 71 percent in a 2019 AAFP/CompHealth Physician Happiness Survey of 5,000 said they were 'happy,' that does not absolve healthcare organizations from continuing to fight this problem.
Burnout simply means emotional exhaustion and being disengaged in work. Physicians are at higher risk for burnout than workers in other U.S. fields and are less likely to be satisfied with most work-life integrations. This is in part because of more regulations and more time working with technology as modern medicine evolves.
Organizational Impact
What does this mean for healthcare organizations? Quite a bit, actually. The National Taskforce for Humanity in Healthcare says the effects of physician burnout estimates at a toll of about $1.7 billion a year among doctors employed at hospitals. That economic impact balloons to a staggering $17 billion a year among all U.S. physicians regarding burnout turnover.
Those figures don't even incorporate nurse burnout.
Coupled with the financial impact is the decline in the quality of the care provided. Burnout has been attributed to compromised patient safety, unprofessionalism and lower patient satisfaction. With burnout, the chances of errors being made at all levels – nurses, physicians, administration – can rise significantly.
What Can Be Done?
The Massachusetts Medical Society, the Massachusetts Health & Hospital Association, and the Harvard T.H. Chan School of Public Health published its own report in late 2018 saying that hospitals and medical practices should take immediate action by putting senior executives in place and be put in charge of physician well-being by giving doctors better access to mental health services.
Furthermore, the report cites that "evidence indicates that effective leadership is one of the most impactful interventions for addressing burnout. In recent years, several major healthcare organizations have appointed chief wellness officers (CWOs) to address the symptoms and root causes of burnout across their institutions."
A CWO in New Orleans says the "behavior of leaders and immediate supervisors have a large impact on burnout and satisfaction," and echoes the creation of systems for individuals to have a voice. This will demonstrate to physicians that leadership is, in fact, listening and change is certainly possible.
The Massachusetts report identifies other action items healthcare organizations can take such as supporting proactive mental health treatment and having improved EHR standards with a focus on usability and open APIs – steps that should be taken before 2025 as the U.S. Department of Health and Human Services predicts a shortage of up to 90,000 physicians.
The American Medical Association created a STEPS Forward initiative, which has taken root in some organizations. It involves five steps to build and maintain a positive organizational structure.
And there are three things that good healthcare organizations are doing: constantly engaging their physicians; administrators that are still working clinically; and have an open-door policy.