3 Key Physician Recruiting Roadblocks to Avoid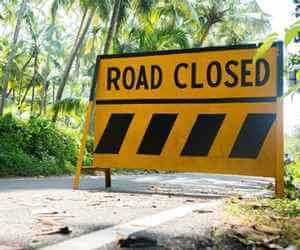 By the time a search firm is retained to complete a physician search, the inhouse recruiting team and administrators have often grown weary. Sometimes a search has been in process for months, even years, before retained search is considered.
Physician recruiting firms typically have access to many resources and innovative technology that can help find physicians that perhaps haven't yet been identified by previous search efforts. However, even a search firm cannot successfully fill a physician search if the recruiting process is badly broken.
Each search is unique, with numerous variables and factors in play - many of which cannot be controlled, influenced or changed, such as the community location, amenities, climate, etc. Since there are so many static characteristics of a search, that are what they are, the key to successful recruitment is to optimize the factors and the aspect of the process which are more flexible.
According to the senior recruiting executives at The Medicus Firm, here are some of the most common roadblocks to recruiting physicians. Unlike some factors, these are roadblocks that are within reasonable control, and therefore these tweaks can expedite employers' successful recruitment of a physician.
Red Tape
Having too many decision-makers is a pitfall that is extremely common, and can be very detrimental to the success of any physician search. Like having "too many cooks in the kitchen," having too many people involved or required for each step of the decision-making and recruiting process can severely slow down a search, and even grind it to a halt in some cases. This issue is especially common for large systems, or academic centers. Avoid this road-block by streamlining your selection committee or recruiting team to a few key people. Also, if you do have multiple decision-makers, choose ones that work well together, and try not to allow one person to hold up the entire process. For example, if one member of the selection committee is out on vacation, move forward without their input, Trying to coordinate everyone's schedules can cause the search to drag on indefinitely.
Contract Contract Contract
In the real estate world, success hinges upon "Location, Location, Location." While location is a factor in recruiting also, we can't change the location, but we can impact the contract, and the negotiating and signing processes. Two key things about the contract:
1.) It must exist, in an executable form.
2.) It must be well-researched, and financially competitive.
Marketing and Sourcing
Who are your target candidates? How are they going to learn about your exceptional practice opportunity? How will you know if they are interested and qualified for your position? Marketing an opportunity is another key part of the recruiting process that is often overlooked, or taken for granted. If you are sending the same emails to the same group of doctors over and over again, you probably aren't getting any results, so it's time to change it up. That's where a search firm, or a recruiting marketing firm can make a significant impact on the success of your search early in the process. Your marketing and sourcing plan needs to be targeted, and multi-faceted in order to maximize your reach. One medium is not enough - you need to be reaching out via email, snail mail, social media, conferences, career fairs and events, and phone outreach.