The Medicus Firm Among Forbes' Best Professional Recruiting Firms for 2019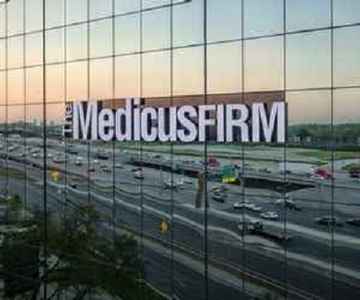 Dallas, TX – April 29, 2019 - The Medicus Firm, a national retained search firm specializing in permanent physician search and advanced practice placement since 2001, was recognized by Forbes as one of the Best Professional Recruiting Firms of 2019. This is the third consecutive year that The Medicus Firm has been named on the Forbes list of top search firms in the country.
"It's an honor to be recognized as a top recruiting firm for the third straight year," said Steve Look, CEO of The Medicus Firm. "Being on this list again continues to validate The Medicus Firm as a leader in the physician recruiting industry. We've had a great start to 2019, ushering in a new era at The Medicus Firm with our new mission statement, which focuses on Performance, People and Partnerships."
Forbes partnered with market research company Statista to determine just that with its annual ranking of America's best professional recruiting firms — the top 250 professional search firms focused on placing positions with salaries of less than $100,000.
To determine the list, Statista surveyed 25,000 recruiters and 5,000 job candidates and human resources managers who had worked with recruitment agencies over the last three years. Respondents were asked to nominate up to 10 recruiting firms in the executive and professional search categories. Firms could not nominate themselves; last year's findings were considered. More than 17,000 nominations were collected, and firms with the most recommendations ranked highest.