TMF Named Among Best Companies to Work For in Texas 2020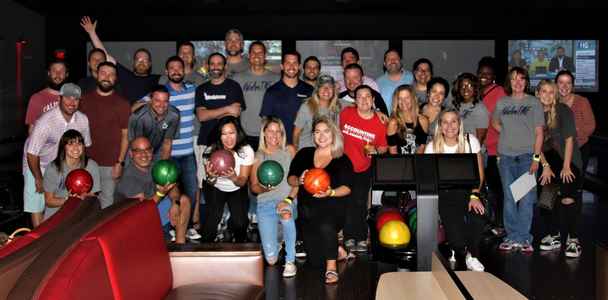 DALLAS, Nov. 13, 2019 -- The Medicus Firm, a national physician search firm, has been named as one of the 2020 Best Companies to Work for in Texas for the twelfth consecutive year by Texas Monthly, the Texas Association of Business (TAB), Texas SHRM and Best Companies Group.
This statewide survey and awards program was designed to identify, recognize and honor the best places of employment in Texas who benefit the state's economy, workforce and businesses. The 2020 Best Companies to Work for in Texas list is made up of 100 companies. The winners were selected and ranked by evaluating each nominated company's workplace policies, systems, philosophies, practices, and demographics, and by analyzing employee surveys from each company to measure the employee experience.
"We are thrilled to be named as one of the Best Companies to Work for in Texas for the twelfth year in a row," says CEO Steve Look. "Continuing to make this list each year speaks to how well our growing company has created a culture to serve employees, healthcare providers and facilities. With a positive, engaging environment we're able to come together each day to help our team and our customers succeed."
This award reflects how The Medicus Firm places people as one of its top priorities: Our mission is to be the market leader which is realized through Performance, People, and Partnerships. The Medicus Firm places a high value on the recruitment, development, and retention of excellent internal talent which delivers industry-leading success for our customers. "We constantly show our team that they are valued with monthly Employee Appreciation Days and a fun, casual work environment," says VP of Retention & Recruiting Megan Williams.
The list of the 100 Best Companies to Work for in Texas and how they rank will be revealed for the first time at the TAB Best Companies to Work for in Texas Awards Dinner and Celebration on April 2, 2020. The winners will also be profiled by Texas Monthly in a special publication that will be released in conjunction with the event.
For more information on the Best Companies to Work for in Texas program, visit www.BestCompaniesTX.com.
About The Medicus Firm: The Medicus Firm is a national healthcare recruiting firm, specializing in the permanent placement of physicians and advanced practice clinicians. Headquartered in Dallas, TX, the firm also maintains an office in Atlanta, GA. For more information visit www.TheMedicusFirm.com, or call (888) 260-4242.
###