Top 5 Most Difficult Specialties to Recruit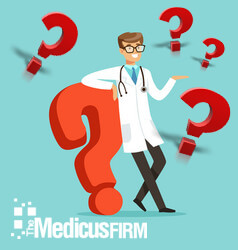 Despite healthcare being the biggest U.S. workforce industry and jobs continue to be added, it's not without its challenges. From physician burnout or shortages, it can be very difficult to fill certain specialties.
The Senior Recruiting VPs at The Medicus Firm certainly recognize this fact. Collectively, they believe the five toughest specialties to recruit are as follows:
Neurology
Urology
Psychiatry
Emergency Medicine
Gastroenterology
The main contributing factor for these difficulties is as simple as supply and demand.
"Separate from baby boomers aging and causing increased demand in all five of these specialties, there is a large percentage of these physicians over the age of 60 and moving towards retirement," says Recruiting Senior Vice President Jason Farr.
For example, these specialties have a quite a high percentage of physicians over the age of 60 (approximately 10,000 people reach the age of 65 each day).
Another reason for the difficulty is location, as it seems "that location is effectively not part of the equation anymore," adds Justin Ballinger, Recruiting Senior VP.
"They effectively function as independent contractors, who are looking for the highest hourly rate and willing to travel week-to-week – contract management groups, for example," Ballinger says.
But these difficulties do not deter The Medicus Firm when it comes to being an industry-leading physician recruitment firm. Our unique, client-focused recruitment model stresses accountability and minimizes financial exposure for clients in the growing and competitive field of healthcare recruiting. The extensive experience level and skill set of our recruiting team is unrivaled in the physician staffing industry.
Through our various models of candidate procurement, recruiting process improvement, and physician staffing management, we are providing the most efficient and effective recruiting services to hospitals and healthcare employers nationwide, regardless of practice setting, structure, or community type.