Unexpected Costs of Physician Vacancies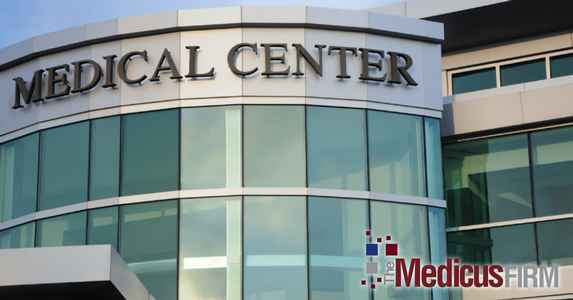 A physician vacancy can be extremely costly for a medical facility. However, those costs go well beyond the surface level monetary losses. Below, we highlight some of those unexpected costs and the importance of filling the opening quickly.
Lost Revenue: The evident example of how a physician vacancy affects a facility is revenue lost by not having a physician to treat patients. With the average physician job search lasting 14.1 months (1), facilities can potentially lose millions in revenue. Patients need to be seen, and they will go somewhere else to receive the care that they need.
Low Patient Satisfaction Scores: A physician vacancy will affect a facility's ability to provide quality care to patients, leading to low patient satisfaction scores. Low patient satisfaction scores will impact a facility's reputation, but they will also impact its bottom-line. Facilities with low scores on the Hospital Consumer Assessment of Healthcare Providers and Systems (HCAHPS) survey will forfeit some Medicare reimbursements (2).
High Locum Tenens Fees: Some facilities try to combat the effects of a vacancy with locum tenens. Locum tenens have very high rates which will cost facilities much more than a full-time employee. Locum tenens rates are 30% to 50% higher than the salaries of employed physicians (3). These rates do not include travel and lodging costs that can add $1,000 to $1,500 per week. Contract labor has a learning curve which costs facilities more in administrative time with onboarding and training. Due to this ramping up period, temporary employees are not as productive as a true full-time employee, which costs facilities in lost productivity.
Physician Burnout: Asking other physicians to work overtime to handle the overflow of patients caused by the vacancy can lead to overworked physicians. In some cases, burnout occurs causing more vacancies as those physicians look for other opportunities with a better work/life balance. Physician burnout costs the healthcare industry $4.6 billion annually with turnover, reduced productivity, and other related factors (4).
Hiring Too Fast: The most concerning part of all is that as the position remains open, all these costs will continue to grow. If a facility rushes to fill the vacancy to thwart these additional costs, they may find themselves starting over again if the new physician is not a good fit with the facility's environment or culture.
The Solution: The Medicus Firm has grown into one of the largest physician search firms in the industry through excellent client satisfaction, employee engagement & retention, and industry stewardship. The Medicus Firm has been named Best of Staffing Client Satisfaction seven times in the last nine years, and four years running for our exceptional service. We have successfully recruited to a wide variety of locations and settings, completing 26.02% of our searches in less than 90 days, and 29.24% of our searches in less than 120 days.
Sources:
(1) 2018 Healthcare Recruiting Trends Report, Health eCareers
(2) The Next Generation Of Measuring Patient Experience, Health Affairs
(3) Complete List Of Average Doctor Salaries By Specialty, Nomad Health
(4) Physician Burnout Costs Industry $4.6B Annually, Healthcaredive