Why the Number of Physicians in Rural Areas Is Growing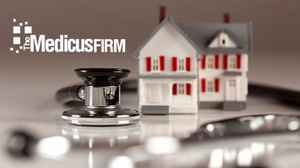 4 Reasons Why Physicians are Moving to Rural Areas, and
4 Things Metro Employers are Doing to Keep Them
Physician placements made in major metropolitan areas (those over 500k in population) were down for the 4th consecutive year to just 26% of overall placements. Conversely, placements made in rural locations (communities with less than 25k in population) trended up for the third consecutive year to 39%. Part of this is because rural communities are highlighting factors not found in metropolitan areas:
Lower Housing Costs: With salaries that are comparable to or greater than those in major metropolitan areas, lower housing costs give physicians a substantially lower cost of living, and a much more comfortable lifestyle.
Shorter Commute Time: A shorter and less stressful drive to and from work allows more time for family and for leisure activities.
Nearby Recreational Activities: Rural communities offer easier access to recreational activities like boating, biking, and hiking, leaving more time for enjoying the activities and less time traveling to them as compared to metropolitan areas.
Personal Educational Interactions for Children: Rural educational systems offer a lower teacher to student ratio, allowing children more individual learning opportunities with teachers. In fact, according to a report by the Center on Innovation & Improvement in Lincoln, Illinois, "students in small schools report higher levels of belongingness and self-concept and closer relations among students and teachers."
In order to combat this physician migration, employers in major metropolitan areas are getting creative with incentives:
Child Care: On-site day care for physicians' children is provided by some employers, which offers outstanding convenience by eliminating an extra stop before heading home for the day.
Tuition Reimbursement for Spouses: While tuition reimbursement for physicians has been in practice for some time, offering education reimbursement for spouses is an especially appealing perk with education costs continuing to rise.
Concierge Services: Concierge services can take care of necessary and time-consuming tasks like grocery shopping and waiting at home for contactors, leaving more time for physicians to spend with family or enjoying leisure activities.
Car Allowances: Employers are offering to cover the costs associated with driving a personal car including fuel, maintenance, and insurance. This makes the convenience of commuting in a personal car even more appealing.
While the number of physicians moving rural areas has grown for three consecutive years, the incentives offered by employers in major metropolitan areas may convince them to stay.