Adding Telemedicine to Boost Physician Recruiting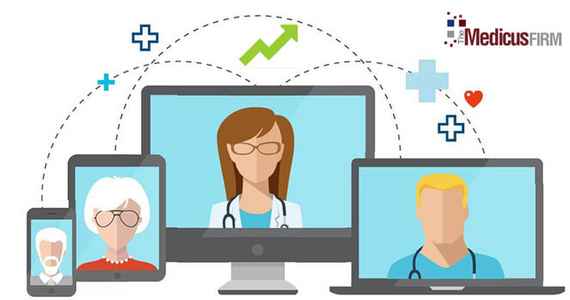 The simple fact in this day and age is that everyone is busier than ever. Many people are working harder and longer than ever before, including physicians tasked with making sure everyone else is healthy to keep being productive.
Burnout, while on the decline, is still a big deal in the physician world, which we've discussed previously. There are many avenues healthcare organizations can pursue to ward off burnout. One of those is incorporating telemedicine.
The American Hospital Association reports that 65 percent of hospitals have fully implemented telemedicine, which means there's a lot of room for growth in this regard. There are two main reasons why physicians are open to telemedicine – work/life balance and better growth opportunities.
These are two important aspects to be cognizant of when looking to add physicians to your team.
Remember, during physicians' residency or medical school, their downtime was extremely limited. Now that they are out of residency and most being young and looking to start families, they would appreciate an opportunity to be able to work at a pace most convenient for them and at a location of their choosing – their own home or home office.
What that means for healthcare organizations is having to more in-tune with what physicians are wanting and needing. Healthcare organizations must be more amendable to the changing times by changing their pitch to genuinely understand what is most important to physicians.
The Medicus Firm is here to help with those nuances with our peer-reviewed process, regionalized approach to recruitment and an experienced team of search consultants to place the right candidate in your organization.