Getting Help in a Crowded Physician Job Market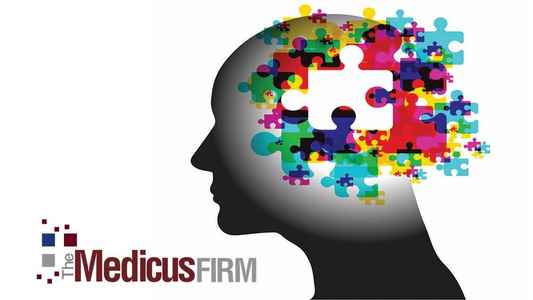 A physician vacancy will affect more than a facility's bottom line. It can cause economic loss in local communities, outward patient migration as wait times increase, and burnout as physicians struggle to handle patient overflow. Engaging a physician recruitment firm is an efficient option because it allows industry experts to manage the search while facilities focus on providing high-quality care and service.
Larger Network of Physicians
Some facilities believe they can recruit candidates through ads in local papers or word-of-mouth because of their knowledge of their area, but this limits the search to nearby physicians. A physician recruitment firm can discuss the open position with physicians across the nation, giving facilities a different set of highly qualified options to fill the vacancy.
Word-of-mouth, ads in local papers, and even online job postings will only be seen by physicians that are actively looking to make a change. According to The Medicus Firm's 2019 Physician Practice Preference & Relocation Survey, only 11.75% of all physicians polled say that they are actively looking to make a change. This means online job postings are not reaching a huge number of potential candidates – 66.22% of whom indicate they are open to new possibilities.
Shorter Time to Fill a Vacancy
The hiring process for physicians typically takes between 6 months and 1 year1. Engaging a recruitment firm allows facilities to spend less time with marketing, sourcing, screening, and recruiting for the vacancy. In 2018 The Medicus Firm completed searches in 53 different specialties on behalf of 243 clients in 46 states. The Medicus Firm has completed 26.02% of its searches in less than 90 days, and 29.24% of its searches in less than 120 days.
Expanded Knowledge & Guidance
Recruiting a physician can be a difficult process. Once a candidate is found, facilities may not be comfortable handling the intricacies of negotiating compensation directly with a physician, and a physician may not know the right questions to ask2. Sometimes this can cause potential partnerships to fall apart, leaving facilities back where they started, and the physician feeling frustrated. A recruitment firm can assist with negotiations and discussions and helps both parties through the process.
The Medicus Firm's recruiters help physicians navigate practice options that fit their individual needs and helps facilities find physicians that fit their unique medical staffing requirements. By sharing market insight with customers from hundreds of annual search engagements, The Medicus Firm provides a perspective that may not have otherwise been considered. This perspective helps ensure that decisions are made with careful thought by each party in the hiring process. Because of its consultative guidance, personalized service, and ongoing communication with clients, The Medicus Firm has won the Best of Staffing Client Satisfaction award 7 times in the last 9 years, and for 4 years running.
Sources:
1 How Long Does the Physician Job Search Process REALLY Take?, Adventures in Medicine
2 Physician Contract Negotiation: A Comprehensive Guide, CompHealth