Modern Healthcare Names TMF Among Best Places to Work in Healthcare for 2018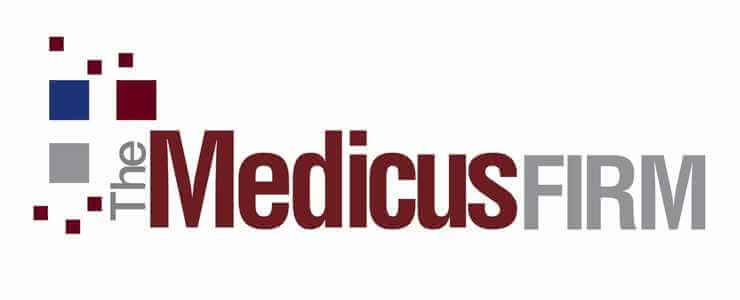 May 14, 2018 - Dallas, TX - The Medicus Firm, (TMF) a national physician search firm based in Dallas, TX, has been named by Modern Healthcare as one of the nation's Best Places to Work in Healthcare 2018. This is the 7th consecutive year that The Medicus Firm has been awarded this title, which accompanies several other workplace awards won by the firm, including Becker's Healthcare's Top Places to Work in Healthcare, Best Companies to Work for in Texas, Best Places to Work in Georgia, and Best of Staffing.
"With national unemployment rates at a record low, and the healthcare industry leading the labor market with one of the lowest unemployment rates of any industry, providing a highly desirable work environment and competitive compensation package are imperative for attracting and retaining top talent in this arena," states Jim Stone, president of The Medicus Firm. "We are especially honored to be on this list during such a competitive era for the healthcare industry."
Each year, Modern Heallthcare recognizes healthcare employers nationwide, including hospitals and health systems as well as healthcare service providers and vendors who support healthcare facilities across the country. The award is based upon the results of employee surveys administered by a third party research firm, which calculates the level of job satisfaction across the company regarding everything from pay and benefits, to career growth opportunities, office environment, and perks.
According to Megan Williams, Director of Employee Engagement, The Medicus Firm makes employee satisfaction a top priority at all times. "We consistently ask for feedback via anonymous surveys, look for ways to continually improve, and provide an enjoyable, motivating, and productive office where associates can thrive," Williams states. She adds that TMF's perks include monthly Employee Appreciation Days such as Taco Bars or Ice Cream Socials, and team outings to TopGolf, bowling, or local sporting events. "In addition to the office perks we provide, we also recently added several PTO days to the existing vacation policy, based on feedback from our internal, anonymous employee surveys," she concludes. The firm also gives back to the local communities surrounding their offices in Dallas, Atlanta, and Boston, providing several opportunities annually for associates to actively participate in philanthropic activities.
"Physician recruiting can be a stressful, demanding job at times, but it's also extremely rewarding, as we help bring vital healthcare providers to communities in need across the country," states Stone. "Due to the sometimes long hours and high intensity of the work, it's important to ensure that all associates are happy and engaged in their work, which in turn translates to higher productivity."
Modern Healthcare will announce the rankings of the winners at the gala and awards ceremony later this year in Texas. Meanwhile, a list of all winners in alphabetical order is available on Modern Healthcare's website.
More: