Recruiting Hospitalists - Facts and Tips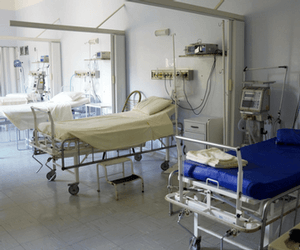 Ever-changing Hospitalist Landscape Creates Staffing Challenges
The hospitalist workforce has more than quintupled since 2003, according to the American Hospital Association, which has tracked the hospitalist workforce since 2003. That year, the hospitalist workforce consisted of about 10,000 hospitalists. By 2016, the hospitalist workforce had grown to more than 50,000 physicians. This is a tremendous growth rate, especially considering the fact that the term "hospitalist" wasn't even coined until 1996, in the New England Journal of Medicine.
Hospitals recruiting hospitalists today are facing a number of challenges - the hospitalist workforce has separated into five or six sub-specialties, which further segments the pool of candidates into those who are generalists, and those who specialize in one of the following areas:
Neuro-hospitalist
Laborist (OB hospitalist)
Surgicalist
Pediatric Hospitalist
Intensivist (Critical Care)
Additionally, there are so many different ways to structure a program, depending upon the type of healthcare system. A large academic medical center will have a much different hospitalist program than say, a community hospital or suburban for-profit system. Variables recruiters and administrators must consider include base pay, bonus structure (value vs. volume, etc.), call, schedule, volume of encounters, and more.
To compete, employers must not only offer hospitalists a competitive compensation plan, they must also offer it with a balanced schedule that allows for a good quality of life, and have a positive work environment and culture, too! Additionally, employers must measure and maintain satisfactory scores for 9-10 common metrics for hospitalists, including:
CMS core measures
Mortality Index
30-day readmission rates
Length of Stay (LOS)
Patient satisfaction
Physician documentation
....and many more. Although nearly 50 percent of internal medicine residents choose hospital medicine, the demand, sub-specialization, and variables can make developing a recruiting strategy very challenging. How do you know what to offer for your particular practice structure and schedule? How do you ensure that your hospitalist search is ready to take to the market, and how is the best way to present it to candidates for optimum success with your recruitment?
The answer to those questions depends upon your unique needs and structure as a physician employer. If you would like to discuss a recruiting strategy tailored to your circumstances, you may contact your TMF recruiting consultant. We can review the MGMA compensation data with you, as well as other compensation benchmarks, and help you create and implement a recruiting package and strategy that will work to fill your unique hospitalist practice opportunity. If you are not sure who your consultant is, you may search by state, or contact us online. Additionally, a TMF recruiting executive is available to give a presentation on this topic (with much greater detail) to your healthcare organization or professional association.
More: