Recruiting Nurse Practitioners - NP Facts and Figures 2017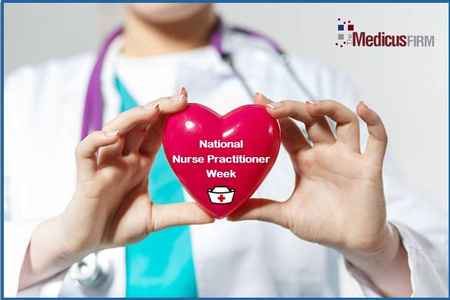 Nurse practitioners (NPs) are enjoying a surge in demand and popularity in recent years. The increase in demand has brought with it a steady growth in average salaries, as well as more perks being offered to NPs such as signing bonuses.
Some healthcare employers are hiring more NPs to help mitigate the effects of physician shortages, especially for primary care and rural areas. However, NPs are in demand in a variety of specialties and locations across the country. If you are responsible or partially responsible for recruiting providers to your organization, you may have noticed that recruiting NPs has grown increasingly competitive and challenging in recent years. Below are a few facts about the NP workforce from 2017 and recent years.
1.) NPs were the 7th most frequently placed provider among clients of The Medicus Firm in 2016.
2.) The average salary accepted by NPs placed in 2016 by clients of The Medicus Firm was $107,800.
3.) The average signing bonus for NPs placed in 2016 by TMF clients was $10,800, and some NPs received a signing bonus of up to $20,000.
4.) About 80% of NPs placed by clients of The Medicus Firm were offered either a signing bonus, or a relocation package, and many were offered both.
5.) 38% of NPs report being "very satisfied" with their current job, according to a 2017 survey by PracticeMatch, and another 1/3 report being "satisfied" with their job.
6.) More than 203,000 NPs are practicing in the country, according to the Bureau of Labor Statistics.
7.) Also according to the BLS, the field is expected to grow by 31% from 2016-2026, or "much faster than average," as compared to other roles.
8.) According to the AANP, 95.8% of NPs write prescriptions, at an average rate of 23 Rx per day for full-time practitioners.
If you're recruiting nurse practitioners, it's important to market your opportunity appropriately, conduct an effective interview process, and offer a competitive employment package, which often includes a signing bonus as well. If you have open NP positions that you can't seem to fill, it may be time to evaluate your process, your offer, and your resources, and perhaps even call in the assistance of a search consultant such as The Medicus Firm.
More: