The Medicus Firm Launches Physician Leadership Division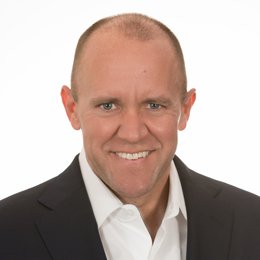 New Physician Leadership Division will Specialize in Recruitment of Executive-level Physician Talent
The Medicus Firm, a national firm specializing in permanent placement of physicians including physician executives, clinical practice, and clinical faculty physicians, announces the launch of its new Physician Leadership Division, specializing in recruitment of executive-level physician talent, as of January 1, 2018. The Medicus Firm has sucessfully conducted a number of physician executive-level searches for several years on a smaller scale, largely driven from established clients within the firm's private practice sector, hospital recruiting, and academic divisions. Over the last 12 months, The Medicus Firm has invested substantially to establish the foundation for this new division solely dedicated to identifying and securing talented physician leaders and executives for their clients nationwide.
"The Medicus Firm has grown exponentially over the past decade, and we are now the established, trusted name for healthcare clients in permanent provider recruitment. That trust in our brand and our Core Values has generated numerous requests for us to become even more involved in securing physician leadership talent, so we are excited about this launch," states Steve Marsh, co-founder of The Medicus Firm. Physician executive roles are expanding rapidly in healthcare, and the new division is equipped with the resources and the talent to conduct a variety of searches including Chairs & Chiefs for academic departments/divisions, Chief Medical Officers, Chief Quality Officers, Chief Medical Information Officers, Service Line Medical Directors, among numerous other physician leadership roles. "Physician executive searches require identification of unique soft skillsets and culture fit, making sure our physician executive candidates are truly the kind of leaders our clients need to fit their organization's leadership team," Marsh adds.
Marsh will serve as President of the Physician Leadership Division in 2018. "We are adding decades of experience to our executive recruiting team, and we have attracted some of the most tenured executive recruiters to this new division. We plan to grow this division in the same manner we grew our clinical recruiting business, by providing unrivaled results, and helping our clients hire the physician leaders they need to meet their goals."
Established in 2001, The Medicus Firm is the MGMA Executive Partner for recruitment, and a Forbes Top Professional Recruiting Firm of 2017. Additionally, The Medicus Firm has been recognized as a "Top 100 Places to Work in Healthcare" by Modern Healthcare for six consecutive years, and is the only permanent healthcare firm to be chosen "Best of Staffing" by Career Builder/Inavero five times. The firm serves its clients out its Dallas, Atanta, and Boston locations.
For more information about The Medicus Firm's new Physician Leadership Division, contact Steve Marsh: smarsh@themedicusfirm.com.