Understanding the Complexities of RVU Compensation Plans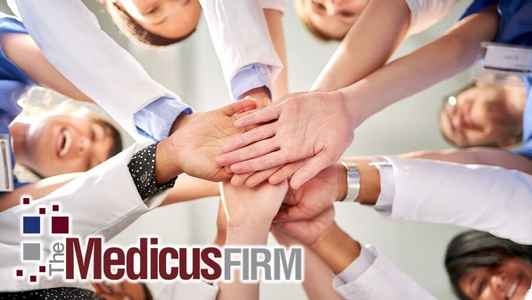 There are many different physician compensation models available, but for employed physicians at larger practices and groups, most models are now incorporating Relative Value Units (RVUs). RVUs are a good measure of a facility's efficiency and patient complexity and give good insights into its performance. They are also a good metric for comparing and quantifying the productivity of physicians.
A facility's Total RVU is made up of 3 components1:
Work RVU (wRVU): a wRVU includes the time and clinical skill necessary from a physician to treat each patient
Practice Expense RVU (peRVU): includes labor costs and other expenses like building space, equipment, and supplies
Malpractice RVU (mRVU): this includes the relative risk involved with each Current Procedural Terminology (CPT) code
Cost per RVU is the foundation of RVU cost analysis. Facilities use this to compare their performance against other facilities and to compare revenue to expenses.
An RVU system acknowledges that fact that not all interactions with patients are equal, even if they take the same amount of time. Some treatments require more skill and resources than others, and these more complex procedures will have a higher RVU.
According to a survey by AMGA, 79% of respondents said their productivity is measured and their pay is determined based on RVUs2. With such a large percentage of physicians on RVU based compensation plans, it is essential that facilities are transparent about how compensation is calculated and that physicians understand all the details. An article by MJH Life Sciences titled "5 Questions to Ask about wRVU Compensation" covers key areas for physicians to go over with facilities3:
It is important to know if wRVUs are credited on CPT codes submitted or on codes paid. Physicians need to understand if reports are generated based on the date of service or the date billed. Insurance companies can't be billed until patients are discharged. Then insurance companies have 30 days to pay or explain why they won't pay. This means that a physician's compensation could be delayed anywhere from 6 weeks to 3 months.
It is also important to understand if modifiers can impact a physician's wRVU credit. For example, if a patient encounter requires a repeat procedure, the facility may discount the wRVU on the second part. This practice is consistent with reimbursement methodologies used by most payers, but facilities and physicians need to be clear on this to ensure the physician does not feel wronged.
Another factor to consider is who is authorized to change code modifiers. If a biller reviews charges and changes CPT codes based on payer rules, it will impact a physician's compensation. Physicians must have access to accounting records and reports of submitted codes and wRVUs credited. Physicians should also keep a personal log of procedures to help catch any discrepancies.
When facilities help physicians fully understand RVU systems through complete transparency, it will ensure a rewarding experience and allow physicians to focus on patient care.
Sources:
1 The Basics of RVUs & RBRVS, UCSF Medical Group
2 2019 Medical Group Compensation and Productivity Survey, AMGA
3 5 Questions to Ask about wRVU Compensation, MJH Life Sciences