Some Physicians Base Key Career Decisions on MoC Requirements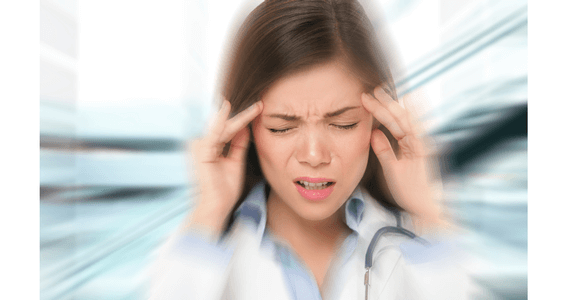 Physician Workforce Divided, Confused, Frustrated Over MoC Requirements
Maintenance of Certification (MoC) is a hotly debated issue and growing concern among the physician workforce and certifying medical boards. How much CME should be required to ensure clinical acumen? How many tests are too many? Is the MoC process even applicable to the typical day-to-day medical practice? Are the costs of completing MoC requirements reasonable, or are physicians being overcharged? Is MoC necessary and/or beneficial to the quality of clinical care being provided by physicians?
How are physicians and their patients impacted by increasing stress and uncertainty surrounding MoC?
All these questions and more are at the center of the developing controversy. The situation has grown so concerning, that the ABFM recently announced the introduction of a MoC alternative, and at least one other board, the ABIM, is alluding to plans to do the same. This comes after months of outcry and resistance from the physician community, including the creation of a physician-led non-profit organization to lobby against MoC and the boards that require it.
Physicians Weigh In
A recent physician survey by MDLinx (which is owned by the same parent company as The Medicus Firm) revealed that 65% of physicians believe that MoC adds no clinical value to their practice. Additionally, 55% of the 515 survey participants said they'd like to see MoC requirements revoked completely, while 48.5% said they would like to see the current requirements swapped out in favor of additional CME hours or other more applicable process. More than one-fourth of physicians (27%) agreed that MoC should be made more affordable.
Many physician participants sounded off at the end of the survey with comments and emotions ranging from annoyance with fees and hassle, to more severe levels of frustration to disgust, and some seemed ready to throw in the towel.
"It may be easier to just retire at this point," instead of dealing with the MoC process, stated one physician participant, anonymously. Several physicians echoed these sentiments. Another physician commented that if the MoC requirements were not in place, physicians would likely practice longer, or more readily consider returning to practice.
Recruiting Consultants See Impact
When asked how this is impacting recruitment to date, most recruiters at The Medicus Firm said that what they are seeing on an anecdotal basis coincides with the results of the MDLinx physician survey, and several recruiters shared that they have worked with physician candidates who have based their career decisions on MoC requirements.
Nolan Smith, Recruiting Principle at The Medicus Firm, lost a physician candidate he was recruiting to a position in a state where the MoC requirements were less stringent. "The physician specifically cited MoC as the main reason for declining my opportunity [in Michigan]. To him, it was not just the time and hassle of the process, it would be like taking a pay cut to move to the state with more MoC requirements. Each additional day the physician needed to take off to study, prepare, or take exams was money out of his pocket," Smith stated. In another state, the candidate felt that he could have more time and money for himself, not having to spend it on MoC requirements.
Additionally, Smith said he spoke to another physician who was concerned that he would be forced into early retirement over MoC. "This physician had fallen behind on testing due to health reasons, and the amount of time and energy required to keep his license active was really overwhelming. He felt that he would need at least a month or two off work to get prepared for the process, which would be extremely difficult." Smith said he eventually lost touch with the physician, but when they last spoke, the physician was leaning towards either retirement, or relocation to a state with fewer MoC requirements and restrictions.
With announcements from multiple boards that there are alternative processes in development, hopefully any further negative effects on the physician workforce will be minimized, particularly in the states and specialties with the most stringent MoC requirements.
More: